Receive the light of the highs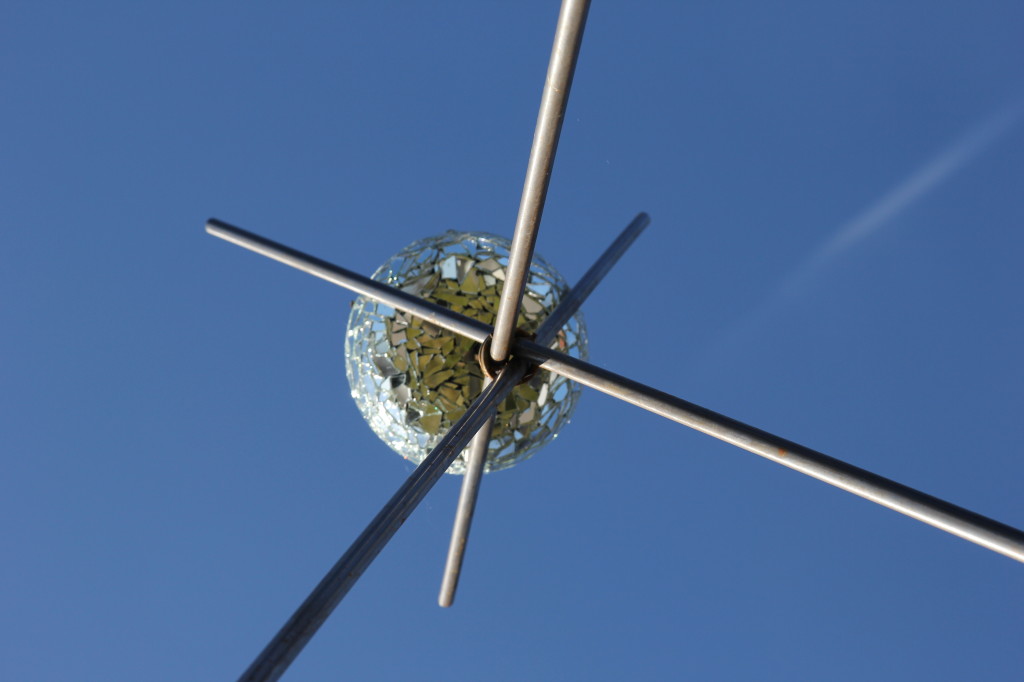 Sculpture for the exhibition "Lyset" v. Kirke Såby Church March 2017.
The sculpture is created with the rhythm of a trance. It is built over the number three with the circle as the tallest and the triangle as bearing construction. For some, the sculpture will symbolize the Trinity, the Father, the Son, and the Holy Ghost. For others, the void is an expression of body, soul and spirit, and for the smallest – or the greatest – it symbolizes the Three Bukkebruse. The interpretation possibilities are endless, as is the highest.